Rating: 5 stars
Buy Link: Amazon | iBooks | Amazon UK
Length: Novel
Chris' stepfather has passed away after a debilitating illness and he's left Chris his old family home…a home in a sad state of disrepair. Also, he's left Chris his wedding ring. While Chris' mother thinks he should auction off the house and keep the money, Chris decides to keep the house, and in a fit of holiday joy, he proposes to his boyfriend of three years, John.
However, there's another surprise that catches Chris completely off guard. Not only does his mother think he should sell the house, she also thinks Chris won't be able to count on John in the long run. She announces she believes John won't stay because with Chris' blindness and severe epilepsy, he'll be difficult to take care of in the future. John swears he's in this relationship forever, and Chris knows he means it.
So now, along with living in a trailer as John repairs the house, and planning a wedding, Chris has to deal with a rather large rift with his mother…neither of the two wanting to back down. Can their relationship be repaired by the time Chris and John are to be married? Or is it all over?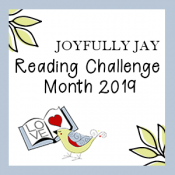 I chose Coffee for Diverse Books Week because it features a main character, Chris, who is blind with severe epilepsy,  as well transgender. I also chose it because this is the second book in the A Cup of John series. I read and reviewed the first book, Tea, and while it was a very different reading experience for me, it was brilliant and I loved it so much. You can imagine my excitement when I discovered a sequel, and I grabbed it with both hands.
I want to start by telling you about Chris and John. First of all, they're perfect for each other. John is head over heels in love with Chris, and has been ever since they met at a café three years ago. Chris, while a little less romantic, loves John just as much. I love their interactions, their dialogue, their passion, and their utter devotion. Both men have pasts that are far from perfect, but together, they've worked their way past them and built a beautiful and solid bond. The author has skillfully written about two good men who didn't know they needed each other until they actually found each other. Both Chris and John come alive off the page! I am always amazed by that. It takes a special story and special characters to make that happen. Matthew J. Metzger has managed to move me with his writing style and the genuine hearts of Chris and John.
Part of my enjoyment of this story (and the first in the series) is the sensible and matter of fact way Chris's blindness and epilepsy are portrayed. He wasn't born with them. They came about due to a nasty fall he took when he was a child. It's simply a part of him, and he accepts it and tries not to let it get in the way of his life. Being transgender is also just another layer in Chris' personality and character. Yes, it's important, but it doesn't necessarily define him.
The plot of Coffee is actually rather simple. The men want to solidify their love by getting married, and they want to build a home together. Chris' mother's surprising disapproval is shocking, and as she continues to tell him she believes John will eventually leave, Chris continues to assure he won't. In fact, even John tries to explain this to her, but she won't budge. As wonderful as the romance and wedding planning is, I think this is the heart of the story. It's compelling, and often upsetting, but it's a real world issue. A mother wants what she thinks is the best for her child, and she has to come to terms with the fact that child is now a grown man with a life of his own. He's going to do what he wants despite her feelings and as much as they love each other, their mother/son relationship is suffering. I am really able to feel this tension throughout the book, and the impact is strong. I can honestly tell you, Coffee (and Tea) has stuck with me, and Chris and John have found a place in my heart that won't soon be forgotten.
The conclusion of the book is almost expected, but nonetheless meaningful, and the last sentences? I cried. I think I've said the word perfect several times, but I can't come up with another word that describes what I feel about Coffee. It's just so…THEM. I highly recommend this book. It's sweet, romantic, sexy, and most of all, real. While there is quite a bit of exposition, and could probably be read as a stand alone, I'm going to tell you I think you should start with Tea. It will give you a sense of who Chris and John are, and you'll be able to see what they're actually up against. However, it will also let you see just how powerful love is. I encourage you to most definitely pick this one up.
This review is part of our Reading Challenge Month for Diverse Books Week! Leave a relevant comment below and you will be entered to win one of six $20 NineStar Press gift cards from the fabulous folks at NineStar Press! Commenters will also be entered to win one of our three amazing Grand Prize book bundles. You can get more information on our Challenge Month here (including all the contest rules) and more details on Diverse Books Week here.