Rating: 4.5 stars
Buy Link: Amazon | iBooks | Amazon UK
Length: Novel
When Felix Wake is hired as caretaker for a man blinded and wounded in the line of duty, he has no idea how drastically his life will change. Initially, Felix and his new charge don't exactly get along. Lane Price is abrasive and angry and the last thing he wants is a babysitter. But Felix's natural charm wins him over and both men discover attraction amidst Lane's healing.
But the reality is that Lane's work has followed him home and that bodes well for no one. Despite Lane's best efforts, Felix is quickly embroiled with Lane's enemies. They must join a dangerous race to uncover a violent drug ring. If he and Lane are lucky, they might just survive. But luck really isn't their strong point.
Hidden in Darkness is the first in the In Darkness series and, while we had reviewed the audio version, we didn't have a book review. So, I snagged this one for our Diverse Books Week as part of our Reading Challenge Month here at the site.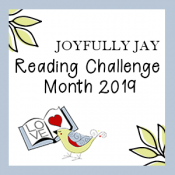 Alice Winters has created a wonderfully complex and engaging set of characters with Hidden in Darkness. Lane and Felix are both quick witted and merciless in their affectionate bullying. It's the kind of back and forth banter that makes their relationship believable and relatable. Anyone who has had a best friend can relate to how these two push and prod one another. I did feel they went straight from annoyed strangers to being in love too quickly, so I would have appreciated more relationship building.
The story is a somewhat madcap and quickly spirals into action-packed pacing as Lane and Felix survive one dangerous incident after another. It didn't always feel very believable, but I loved that Lane never let his lack of sight stop him from doing anything. He was fearless save when it came to worrying about Felix and it made his character easy to cheer for. The action felt a bit chaotic at times and occasionally wedged into the overall story, so the points weren't always as smooth as they could have been. This didn't overly detract from my enjoyment, though I preferred when Lane and Felix were working together versus separately. They really are characters who fit together and, as a result, the book seemed stronger when the pair were sharing the page.
On the whole, I really liked Hidden in Darkness. My complaints are pretty minor and sufficed to say for the first in a series, Hidden in Darkness is amazingly strong. Anyone who enjoys a fast-paced action story with even quicker banter is going to enjoy Hidden in Darkness.
This review is part of our Reading Challenge Month for Diverse Books Week! Leave a relevant comment below and you will be entered to win one of six $20 NineStar Press gift cards from the fabulous folks at NineStar Press! Commenters will also be entered to win one of our three amazing Grand Prize book bundles. You can get more information on our Challenge Month here (including all the contest rules) and more details on Diverse Books Week here.